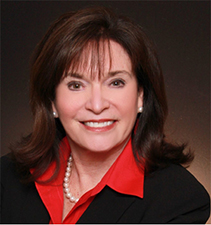 Linda Hart
President
Unity Background: Involved in Unity for approximately 40 years and member first at Unity of Ft. Pierce and now Unity of Stuart. Served on the boards of both churches; President at Unity of Stuart and V.P. at Unity of Ft. Pierce. Have served as a Sunday School teacher in both churches. Currently serving as a Platform Assistant and Usher at Unity of Stuart.
I have been a manager in various segments of pharmaceuticals and had considerable training in leadership, team building, coaching, strategic planning and managing a budget. Headed the Leadership Development Program for the region for several years. In these roles ran/facilitated several meetings/workshops towards productive outcomes. Prior to that was a Dental Hygienist and served as the President of the state association after moving up the chairs. In these roles teamwork, collaboration, budgeting and planning were key.
---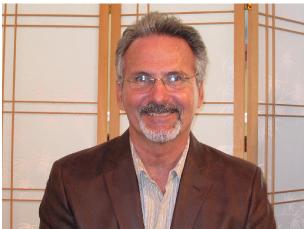 Don Rowell
Vice President
"I attended Unity service in 1996 to play special music on a Sunday, not knowing anything about the Unity philosophy.  Little did I know how my life would change from that day forward.
The one principal - that our thoughts create our reality and that if you are not happy with your life, change your thoughts - was eye opening for me. Unity helped me see that I was responsible for the circumstances of my life.  I have tried to create my own heaven here on earth ever since.
I have been involved at Unity of Stuart in some capacity (Music team, Board member, Fundraising, etc.) since I became a member because I believe the Unity philosophy is a way to a better life for the individual and for all in the world."
---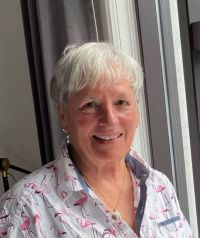 Mary Claire Anderson Dykema
Secretary
Unity of Stuart has been my spiritual home for over 15 years, since the mid 2000s. I came, felt love, and have stayed.
I have volunteered my time, treasure and talent continuously since the beginning. I served previously on the board for six years, the last of which as President.'
I have lived in Martin County since 2000.
I am  married to Scott Dykema, also a member of Unity of Stuart.
I am retired since 2007. I was a teacher with Martin County Schools.
Now I volunteer at various organizations, includingHouse of Hope, the ArtsFest, the Air Show and United Way programs.
---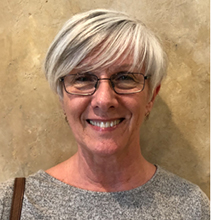 Nancy Bock
Treasurer
I attended Unity of Stuart for several years before becoming a member in June 2017. I am a member of the Prayer Chaplain Ministry. I videotape Sunday Lessons. I participate in the A Course in Miracles study group, Elizabeth Froehling's Book group discussion and have taken several of Rev. Judes's prosperity classes.
I am seeking to become a part of our Board of Directors. Unity of Stuart is an important part of the fabric of my life. I continue to freshen mu beliefs with new perspectives based on Unity principles. I am eager to learn as I go while remaining open to the exploration of my own talents.
I look forward to working with other Unity members who are devoted to the prosperous growth of our center and who stay committed to providing a spiritual sanctuary for all people who desire to gather in prayer, worship, and community.
Finally, and most importantly, I desire to give back what I am so richly receiving as a member of our center. Thank you!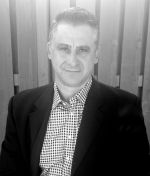 David Avitabile
Member at Large
I am married to Julia, and we have a teen-aged daughter, Anastasia. My family have been members of Unity of Stuart since 2016.
We currently live in Palm City, and I have lived and worked internationally in Cambridge, and London, United Kingdom. My wife Julia is originally from New Zealand, and our family has had homes in New Zealand, Pennsylvania, the United Kingdom, and Florida over the past 20 years.
I am a successful entrepreneur and have started two international strategic consulting companies. My work is focused on helping life sciences companies bring new therapies to market and educating physicians about important new treatment options.
I have been on a lifelong journey of spiritual growth, and I see my membership in the Unity of Stuart community as an important part of my continued spiritual development. I strongly believe that servant-based leadership is essential for success in life and work. I am committed to family, friends, fitness, and my amazing dog Oliver.
---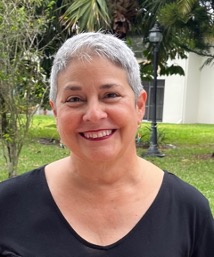 Hildy Larralde
Member at Large
 I have been a member of Unity of Stuart since October 2022. Prior to becoming a member of Unity of Stuart, I was a member of Unity of Delray Beach since 1996.  I have volunteered for Youth of Unity fundraisers, including the YOU Bed Race for Family Promise, and Circulation Day Outreach.
I am honored to serve on the  Board of Directors of Unity of Stuart. I feel at home here and I believe that a lifetime of working in Business Accounitng/Finance and Management brings value to the Board.
I have been with my loving wife Eva for over 33 years, love playing with our fur baby Lola, music, the beach, travel, cooking, being outdoors and gardening.
The board would like you to know that they are available for your comments, questions, and gratitude!